najčítanejšie.
Vyčerpávajúci prehľad toho najzaujímavejšieho z modernej hororovej Európy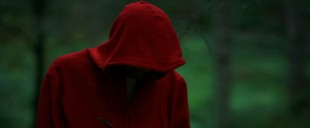 Tento článok je myslený ako menší prehľad toho najkvalitnejšieho (ale aj menej kvalitného) z európskych hororov. Sú to filmy, ktoré ste v kinách pre slovenskú distribučnú politiku určite nevideli. Článok je rozdelený do kapitol podľa krajín, pričom už z nadpisu je zrejmé, ktorý žáner je v danej krajine No 1. Dočítate sa tak nielen o jednotlivých filmoch, ale vlastne o všetkých hororových subžánroch, ktoré v súčasnosti (cca od roku 2000) v Európe "fičia".
14. 6. 2010
Zase tá politika...
Pôvodná Očista bola jednoduchá, obmedzená rozpočtom, stála len na prezentácii svojho nápadu. Druhá ho naplno rozvinula, a aj keď už možno začala dejovo trocha vymýšľať, v zásade si udržala jednoduchosť, ktorá jej prospievala. Hlavne z perspektívy, ktorú vytvoril diel tretí. Ten odmietal robiť to isté len inak, využiť deň očisty ako zasadenie a ponúknuť len nové postavy a dej. Nie, radšej sa spolitizoval, rovno sa presunul do vôbec posledného očistného dňa. Chceli fanúšikovia skutočne vidieť diskusie, intrigy, a boj za zrušenie Očisty? Autori si zjavne myslia, že chceli. Štvrtý diel je totiž tiež politický, ukazuje nám, ako vyzerala Prvá Očista.
12. 7. 2018
Do Švajčiarska chodia bohatí odpočívať. Večne odpočívať.
Generálny riaditeľ veľkej finančnej firmy, pán Pembroke, odišiel na liečenie do švajčiarskych álp. Kolegom poslal zvláštny list. Celkom podľa neho zanevrel na honbu za peniazmi a svoj dovtedajší spôsob života. Asi sa zbláznil. Firma ho potrebuje, musí podpísať jej predaj. A možno by na neho rovno mohli hodiť aj nejaké nezrovnalosti. Pošlú po neho jedného z ich pôvodcov, mladučkého Lockharta. Tomu sa po troche snahy podarí k Pembrokeovi dostať a čiastočne ho aj na návrat presvedčiť. Veci sa ale skomplikujú, Lockhart si pri nehode zlomí nohu a musí v sanatóriu zostať. Na tom mieste je niečo zvláštne. Obyvatelia blízkej dediny ho nenávidia, o bývalom majiteľovi kolujú čudné historky. Vraj chcel mať dieťa s vlastnou sestrou a v ich svadobnú noc ju dedinčania prišli zlynčovať. Všetci pacienti sa správajú zvláštne, nikto nechce odísť. Prečo aj, vysvetľuje Hannah, jediná mladučká pacientka. Neprekážajú jej ani všadeprítomné úhory?
23. 2. 2017
Odetá v klišé, tvár zahalená gýčom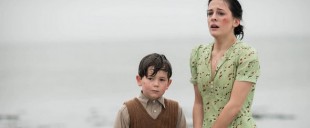 Žene v čiernom zobrali syna, preto ona teraz vykonáva svoju pomstu na cudzích deťoch. Núti ich páchať samovraždy. To sme sa aspoň dozvedeli v prvom diele. Hlavný hrdina so ženou bojoval, a vďaka modernej technike- autu, s pomocou ktorého vytiahol telo jej syna z močiara, chcel upokojiť jej hnev. Čo iné mohla chcieť, ako aby sa jeho pozostatkom dostalo skutočného pohrebu, a oni dvaja sa mohli v smrti spojiť? Nuž, ako sme videli na konci filmu, úplne spokojná asi nebola. Preto sa o pár rokov vracia znova, teraz ako Žena v čiernom 2: Anjel smrti.
11. 2. 2015
Medveď je živý, ale nezáživný
Jeden spoločný výlet dvoch znesvárených bratov a ich partneriek na rodinnú párty prekazí nehoda. Ich auto zíde z cesty a štvorica uviazne v lese, kde stretnú medvediu samicu, zrejme podobne vyplašenú ako oni sami. Jeden z bratov však stratí nervy a medvedicu chladnokrvne zastrelí. Pár nábojov si však mal nechať. Prichádza totiž samec, ktorý je lačný nie ani tak po ľudskom mäse, ako skôr po pomste.
20. 9. 2010