najčítanejšie.
Vyčerpávajúci prehľad toho najzaujímavejšieho z modernej hororovej Európy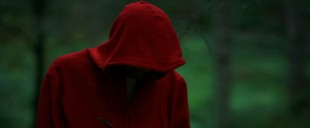 Tento článok je myslený ako menší prehľad toho najkvalitnejšieho (ale aj menej kvalitného) z európskych hororov. Sú to filmy, ktoré ste v kinách pre slovenskú distribučnú politiku určite nevideli. Článok je rozdelený do kapitol podľa krajín, pričom už z nadpisu je zrejmé, ktorý žáner je v danej krajine No 1. Dočítate sa tak nielen o jednotlivých filmoch, ale vlastne o všetkých hororových subžánroch, ktoré v súčasnosti (cca od roku 2000) v Európe "fičia".
14. 6. 2010
Počíta sa znásilnenie mŕtvoly za stratu panenstva?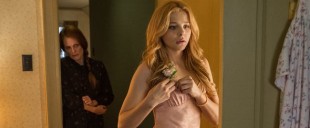 Asi ešte nikto nedokázal, že remake môže filmu niečo zásadné pridať. Dôkazov ako ho môže pokaziť existuje naopak nespočetne. Znova musíme uvažovať či v nás nádej vidieť film zmodernizovaný a v kine prebije hnev zo znesväcovania klasiky. Ďalšou vykopanou mŕtvolou je Carrie, v predošlej verzii vynikajúco obsadená a zrežírovaná. Šikana je nepochybne večná, takže príbeh by určite mal vedieť čo to ponúknuť aj dnešnému divákovi. Ako bude film fungovať ako celok a koľko prvkov sa v ňom podarí uchrániť sme boli určite všetci zvedaví.

18. 10. 2013
Naozaj ešte odpornejšie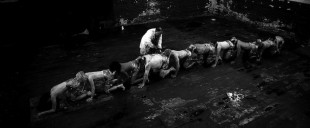 Prvý diel
série
The Human Centipede
si vzhľadom na svoj rozpočet vyslúžil skutočne nebývalú pozornosť. Jeho trailer na youtube videlo viac ako 15 miliónov divákov a okrem kultúrnych narážok si vyslúžil paródie ako v porne, tak aj v kreslenom seriáli
Mestečko Southpark
. Už pri release prvého projektu režisér a scenárista Tom Six ohlásil, že to nie je posledný film, ktorý chce o tejto zvrhlosti nakrútiť. A v ďalšom dieli nemala rásť len stonožka, ale aj úroveň odpornosti, ktorý film dosiahne. Teraz máme možnosť sa presvedčiť, že svoj sľub myslel s plnou vážnosťou.
13. 4. 2012
Hororová extáza pre klubového diváka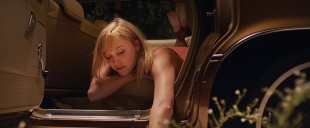 Predstavte si, že niekto za vami kráča. Nebeží, neskáče, nelieta ani nepoužíva dopravné prostriedky. Len bez prestania kráča smerom k vám, nech ste kdekoľvek. Môžete mu utiecť, môžete sa autom, vlakom, lietadlom presunúť kdekoľvek chcete. On za vami bude aj tak kráčať, nech k vám dorazí za hodinu, deň či rok. Znova mu utečiete a on bude za vami znova kráčať dňom aj nocou. Skôr či neskôr si to každý musí priznať. Neutečieš, pretože ako hovorí anglický názov, It Follows.
14. 5. 2015
Nikto sa tak o dieťa nepostará, ako vlastný rodič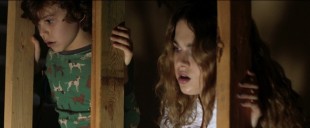 Rodič je naprogramovaný spraviť pre ochranu svojho potomka čokoľvek a pokiaľ ide o jeho bezpečnosť, nepozná prekážky či zábrany. Tento inštinkt v tomto prípade nezmizne, on sa dokonale prevráti. Teda to, čo by boli predtým rodičia schopní podstúpiť, aby ich deti boli v poriadku, sú teraz ochotní spraviť, aby svoje deti zabili. Nie, nedáva to celkom zmysel, to sa nám nikto ani nesnaží nahovoriť. Ide skôr o akúsi hru s hypotetickou a absurdnou situáciou, nazvanou jednoducho Mom and Dad.
20. 3. 2018