najčítanejšie.
Vyčerpávajúci prehľad toho najzaujímavejšieho z modernej hororovej Európy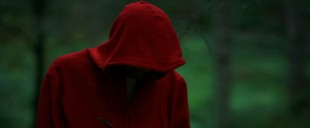 Tento článok je myslený ako menší prehľad toho najkvalitnejšieho (ale aj menej kvalitného) z európskych hororov. Sú to filmy, ktoré ste v kinách pre slovenskú distribučnú politiku určite nevideli. Článok je rozdelený do kapitol podľa krajín, pričom už z nadpisu je zrejmé, ktorý žáner je v danej krajine No 1. Dočítate sa tak nielen o jednotlivých filmoch, ale vlastne o všetkých hororových subžánroch, ktoré v súčasnosti (cca od roku 2000) v Európe "fičia".
14. 6. 2010
Film pre fajnšmekrov
Predstavte si svet, v ktorom sú ľudia natoľko posadnutí celebritami, že sa dávajú dobrovoľne infikovať ich chorobami. A dokonca sú ochotní za to aj celkom slušne platiť.
3. 5. 2013
Duchárske gorno
Dejových zvratov bude viac, tých na spôsob, že veci sú vlastne celkom inak než ste si mali dovtedy myslieť. Napred prichádzajú odrastenci detského domova pozrieť svojho umierajúceho vychovávateľa. Bol im ako otec, bez neho by ich životy vyzerali celkom inak. V rámci možností mal byť život v domove idylka, postarali sa o nich, mali ich radi, chránili ich. Čo zlé sa stalo, boli len nehody, prípadne podivné jednorazové skraty. Vlastne nie. Niekto tu bol zlý, dialo sa niečo nekalé, napred trochu, potom dosť zásadne, skoncentrovalo sa tu obrovské zlo. Záver je ten, že deťom bude vlastne lepšie mŕtvym ako na tomto svete. A nie je to vinou kráľovnej čiernej mágie, Ratu Ilmu Hitam.
5. 8. 2020
Nečakané nástrahy poľskej svadby
Svadba je vraj vždy tak trochu lotéria. Ak si aj myslíte, že človeka, s ktorým sa idete do konca života spojiť, poznáte, zriedka si beriete len jeho. Určite sa budete snažiť jeho rodinu prijať, byť tolerantný a pokúšať sa nájsť si k sebe navzájom cestu. Sú to síce poľskí burani a ožrani, ale nakoniec sú to predsa určite dobrí ľudia. V zásade by to nakoniec asi aj išlo, keby súčasťou ich rodinného dedičstva nebol aj Demon.
13. 9. 2016
Votrelec medzi kravami
Z kráv ide strach. To vám potvrdí zrejme každý nefarmár, ktorý sa niekedy ocitol v ich blízkosti. To však samo osebe nestačí na to, aby z filmu s kravami vznikol horor. Kravy totiž nie sú žraloky, nemajú povesť predátora. Aby sme sa ich mohli vo filme skutočne báť, musíme ich najprv zmutovať. Nakoniec, trochu toho mutagénnu neuškodilo kedysi ani legendárnym piraniam, a to už sú skutočne dravé živočíchy.
30. 12. 2010