najčítanejšie.
Vyčerpávajúci prehľad toho najzaujímavejšieho z modernej hororovej Európy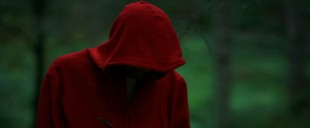 Tento článok je myslený ako menší prehľad toho najkvalitnejšieho (ale aj menej kvalitného) z európskych hororov. Sú to filmy, ktoré ste v kinách pre slovenskú distribučnú politiku určite nevideli. Článok je rozdelený do kapitol podľa krajín, pričom už z nadpisu je zrejmé, ktorý žáner je v danej krajine No 1. Dočítate sa tak nielen o jednotlivých filmoch, ale vlastne o všetkých hororových subžánroch, ktoré v súčasnosti (cca od roku 2000) v Európe "fičia".
14. 6. 2010
Nadštandardné služby pre spokojnosť rodičov
Napred si hovoríte, že kde je ten horor. Objaví sa jeden celkom trápny duch, chlapček si zakrýva zrkadlo, zjavne má trocha bujnú fantáziu. Uvidíme aj dôvod, veď číta samé komiksy a pozerá samé horory. Má doma dusno lebo je mierne pošahaný, sú s ním samé problémy. Začne sa dostavovať nepríjemný pocit z pozerania filmu, no nie tak klasicky hororový, maximálne sa tak náznakom blížime exploitationu. Povaha filmu sa celkom nezmení, ani keď ho konečne pošlú na prevýchovu. To príde, až keď divák objaví, čo je to za Boarding School.
12. 11. 2018
Keď sa strašidelnou stane tma samotná
Vplyvy umelého osvetlenia na človeka aj na životné prostredie sa stále skúmajú, a pravidelne o nich dostávame katastrofické správy. Okrem takzvaného svetelného znečistenia, ktoré komplikuje život hvezdárom a zvieratám, má mať neblahé následky aj na zdravie človeka. Kazí nám biorytmus a ničí oči. V posledných rokoch vraj nastala pandémia krátkozrakosti, a na vine má byť práve nedostatok času trávenom vonku, na dennom svetle. Keď vás ale chce zabiť bytosť existujúca výhradne v tieňoch, výkrik Nezhasínaj! vám podobné varovania z pier nezoberú.
19. 8. 2016
Hororová extáza pre klubového diváka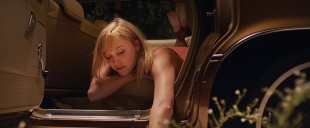 Predstavte si, že niekto za vami kráča. Nebeží, neskáče, nelieta ani nepoužíva dopravné prostriedky. Len bez prestania kráča smerom k vám, nech ste kdekoľvek. Môžete mu utiecť, môžete sa autom, vlakom, lietadlom presunúť kdekoľvek chcete. On za vami bude aj tak kráčať, nech k vám dorazí za hodinu, deň či rok. Znova mu utečiete a on bude za vami znova kráčať dňom aj nocou. Skôr či neskôr si to každý musí priznať. Neutečieš, pretože ako hovorí anglický názov, It Follows.
14. 5. 2015
Návrat narušeného syna
Jack je mierne zvláštny. Nielenže vyzerá ako Kevin z filmov o Samom doma, to by bolo v poriadku, keďže ho stvárňuje mladší brat Macaulaya Culkina, Rory. V práci si píše čudné básne. Je trochu cynik, ťažko pochopiteľný pre svoje okolie a možno zľahka zatrpknutý. To dobré v ňom vychádza na povrch hlavne pri rozhovoroch so snúbenicou, spoločne sa tešia na dieťa, malého Andyho. Radosť naruší telefonát od polície, jeho rodičia mali nehodu. Cestuje domov na pohreb, ale nie je to len taká obyčajná cesta. Jack Goes Home nielen fyzicky, čaká ho omnoho zložitejší návrat.
9. 1. 2017