najčítanejšie.
Vyčerpávajúci prehľad toho najzaujímavejšieho z modernej hororovej Európy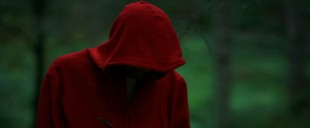 Tento článok je myslený ako menší prehľad toho najkvalitnejšieho (ale aj menej kvalitného) z európskych hororov. Sú to filmy, ktoré ste v kinách pre slovenskú distribučnú politiku určite nevideli. Článok je rozdelený do kapitol podľa krajín, pričom už z nadpisu je zrejmé, ktorý žáner je v danej krajine No 1. Dočítate sa tak nielen o jednotlivých filmoch, ale vlastne o všetkých hororových subžánroch, ktoré v súčasnosti (cca od roku 2000) v Európe "fičia".
14. 6. 2010
Spam patrí dok koša, nie do kina
Ak túto správu nerozošlete do 24 hodín štyrom ďalším ľuďom, tak po a) vám vypadajú všetky zuby, po b) znásilní vás váš najlepší kamarát alebo po c) príde si po vás vrah a zomriete brutálnou smrťou. Áno, cé je správne!
23. 3. 2011
Prekliatie večnej mladosti
Veru tak, Chucky je prekliaty. Už nikdy sa ho nezbavíme, zostane na zemi strašiť na večné časy. Alebo aspoň kým je medzi nami jeho tvorca, Don Mancini. Intervaly medzi filmami môžu rásť, my vieme že skôr alebo neskôr sa Chucky vráti. Robí dokola to isté a nie je dôvod, aby prestal. Už dlho si vo filmoch drží svoj štandard ktorý neklesá ani nestúpa. Ustálenosť série potvrdzuje aj ďalšie pokračovanie, Curse of Chucky.

22. 10. 2013
Ďalšie nezvyčajné priateľstvo
Nie, nejde o komédiu. Zombícky funguje úvod aj dlhé a pomalé stíhanie. Pár nedostatkov v uveriteľnosti tam je, inak ale dáva zmysel a je pútavé. Pomalá verzia zombíkov je predsa jedna z klasických, použil ju aj Romero. Tak prečo by takto nemohol vyzerať pochod krížom cez púšť. Hlavná postava nie je zrovna sympatická, zároveň sa nám sem skrátka hodí, a jedným z hlavných cieľov filmu je predstaviť divákovi jej zložitosť. Aby sme videli, že aj mafiánska štetka je vlastne človek, má svoju minulosť a svoje trápenia. Priebeh naháňačky tiež nenudí, sú v ňom chvíle napätia zo zombíka, ako aj z náročného pochodu s neistým cieľom.
22. 9. 2017
Čo už mohla vychovať taká matka?
V určitom veku je nenávidieť svojich rodičov normálne, priam súčasť zdravého vývoja. Ani v skorom detstve sa ale určite nedá povedať, že by deti k mame a otcovi pociťovali len lásku. Rodičia sú pre nich predstaviteľmi sveta, v ktorom sú ešte stratené. Dávajú im príkazy a zákazy, karhajú ich a dieťa často nie je ani schopné pochopiť, prečo. Z toho dôvodu nie je možné prežiť detstvo bez zažitia strachu z vlastných rodičov, a bez občasného pocitu chvíľkového odcudzenia. To zväčša prejde, uvedomíme si, že predsa sú to naši rodičia. Ale čo ak nie, čo ak máme dôvod pochybovať, či to naši rodičia skutočne sú? Napríklad kvôli plastickej operácii, ako vo filme Ich seh, ich seh.
6. 10. 2015