najčítanejšie.
Vyčerpávajúci prehľad toho najzaujímavejšieho z modernej hororovej Európy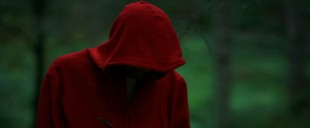 Tento článok je myslený ako menší prehľad toho najkvalitnejšieho (ale aj menej kvalitného) z európskych hororov. Sú to filmy, ktoré ste v kinách pre slovenskú distribučnú politiku určite nevideli. Článok je rozdelený do kapitol podľa krajín, pričom už z nadpisu je zrejmé, ktorý žáner je v danej krajine No 1. Dočítate sa tak nielen o jednotlivých filmoch, ale vlastne o všetkých hororových subžánroch, ktoré v súčasnosti (cca od roku 2000) v Európe "fičia".
14. 6. 2010
Nenávistí nikdy nie je dosť?
Američania už jeden remake nakrútili. Preto tentokrát oficiálne nejde o remake, pôvodne to mal byť reboot, nakoniec je z toho sidequel. Presný dej filmu z roku 2004 si už aj tak väčšina ľudí nepamätá, veď ani nebol zásadne dôležitý. Tu ide o myšlienku, princíp, či mytológiu, o koncept toho, ako sa nenávisť zostane niekde držať, šíri sa ďalej a už sa jej nedá zbaviť. Prečo z nápadu dokola nečerpať, nenakrútiť znova to isté, len trochu inak. A nazvať to rovnako, Nenávisť.
8. 1. 2020
Znova to isté inak, nudnejšie
Frankenstein je krásny príklad postavy, ktorá svojou slávou ďaleko presiahla dielo, z ktorého pochádza. Totiž Frankenstein pôvodne nebola ani oživená príšera, ale jej stvoriteľ. To je už samozrejme všetkým jedno, rovnako ako presný obsah diela, v ktorom sa prvýkrát objavil. Aj to, že ho napísala Mary Shelley a malo ísť o prvý román žánra sci fi aj jeden z prvých hororov. Tá Mary Shelley, o ktorej sa nikdy nemôže nespomenúť, že bola manželkou Percy Bysshe Shelleyho. A znova sa hlavne v našich končinách všetci len tvária, že vedia, o koho ide. Čo už, z Frankensteina je kultúrne dedičstvo s kolektívnym vlastníctvom, takže každý si s ním už robí, čo chce. Teraz nám napríklad film opisuje neznámy príbeh jeho tvorcu a tak sa aj volá, Victor Frankenstein.
4. 12. 2015
Film, pri ktorom sa odchádza z kina
Od 70. rokov sa toho síce v horore veľa zmenilo, no ak ide o hixploitation, pravidlá ostali rovnaké. Mestské dievča vs. "vidláci" je konflikt, ktorý stále funguje, tak ako stále funguje nevraživosť medzi mestami a dedinami.  
13. 2. 2011
Nadštandardné služby pre spokojnosť rodičov
Napred si hovoríte, že kde je ten horor. Objaví sa jeden celkom trápny duch, chlapček si zakrýva zrkadlo, zjavne má trocha bujnú fantáziu. Uvidíme aj dôvod, veď číta samé komiksy a pozerá samé horory. Má doma dusno lebo je mierne pošahaný, sú s ním samé problémy. Začne sa dostavovať nepríjemný pocit z pozerania filmu, no nie tak klasicky hororový, maximálne sa tak náznakom blížime exploitationu. Povaha filmu sa celkom nezmení, ani keď ho konečne pošlú na prevýchovu. To príde, až keď divák objaví, čo je to za Boarding School.
12. 11. 2018