najčítanejšie.
Vyčerpávajúci prehľad toho najzaujímavejšieho z modernej hororovej Európy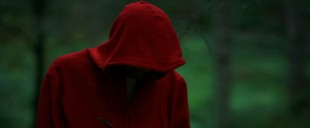 Tento článok je myslený ako menší prehľad toho najkvalitnejšieho (ale aj menej kvalitného) z európskych hororov. Sú to filmy, ktoré ste v kinách pre slovenskú distribučnú politiku určite nevideli. Článok je rozdelený do kapitol podľa krajín, pričom už z nadpisu je zrejmé, ktorý žáner je v danej krajine No 1. Dočítate sa tak nielen o jednotlivých filmoch, ale vlastne o všetkých hororových subžánroch, ktoré v súčasnosti (cca od roku 2000) v Európe "fičia".
14. 6. 2010
Bez klietky, s jaskyňou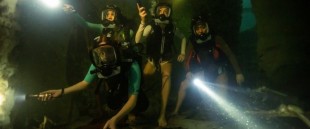 V čom vlastne ide o sequel k 47 metrom si môžeme len domýšľať. Iste, Čeľuste mali tiež viac pokračovaní, ktoré spájal akurát žralok v úlohe zabijaka. Tak ako nespočet ďalších filmov. Tu máme opäť tematiku potápania, pozorovania podmorského života. A tých istých tvorcov, ktorí skúšajú niečo podobné len trochu inak. Ak si spomenieme, nakoľko minimálny dej malo prvé pokračovanie, určite môžeme byť radi, že v tomto smere sa autori rozhodli príliš sa neopakovať. Názov 47 Meters Down: Uncaged neklame- do žiadnej klietky sa veru nevraciame.
28. 11. 2019
Mohlo sa to skončiť aj horšie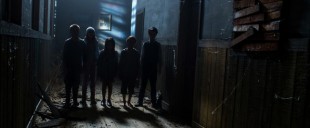 Prvý Sinister
sme sledovali z pohľadu obete. Pátrajúcej, no nevedomej, obete, s ktorou sa priam zahrávali. Stála proti nej neporaziteľná sila fungujúca neomylne a jej vstup do niekoho života mohol mať len jeden koniec. Pochopili sme jej logiku, ako svoje obete nachádza a čo sa im zhruba stane. Čo za silu to je a ako pracuje na dokonaní svojho diela nám ale nenaznačili. Pohľad z druhej strany, či skôr niekde zo stredu nám sprostredkuje až
Sinister 2
.
21. 9. 2015
Horor zvaný život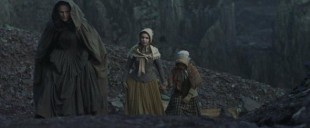 Keďže ponurá a pomalá atmosféra sa viackrát úspešne kombinovala so skutočne hororovými prvkami, možno je lepšie hneď upozorniť. Zápletka sa príliš nerozvinie a nepríde ani žiadne veľké prekvapenie, radšej naň nečakajte. Tentokrát ideme veľmi jednoduchou a priamočiarou cestou, ktorá čerpá z toho, čo nám hneď predstaví. Matka a dve dcéry v osamelom sídle. Otec bojuje na Kryme, živí v nich nádej, že raz ešte povstanú z biedy. Ostatné domy už skôr nedobrovoľne ako z vlastnej vôle obyvatelia opustili, túžila po nich ťažiarska spoločnosť, tak ako túži aj po tom poslednom obývanom. Matka aj dcéry sú odhodlané nepredať, už len z úcty k otcovi. Ich život je pritom ešte ťažší, než akým by ho robili len objektívne podmienky jeho zložitosti.
12. 11. 2019
Odetá v klišé, tvár zahalená gýčom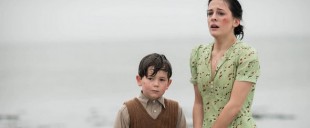 Žene v čiernom zobrali syna, preto ona teraz vykonáva svoju pomstu na cudzích deťoch. Núti ich páchať samovraždy. To sme sa aspoň dozvedeli v prvom diele. Hlavný hrdina so ženou bojoval, a vďaka modernej technike- autu, s pomocou ktorého vytiahol telo jej syna z močiara, chcel upokojiť jej hnev. Čo iné mohla chcieť, ako aby sa jeho pozostatkom dostalo skutočného pohrebu, a oni dvaja sa mohli v smrti spojiť? Nuž, ako sme videli na konci filmu, úplne spokojná asi nebola. Preto sa o pár rokov vracia znova, teraz ako Žena v čiernom 2: Anjel smrti.
11. 2. 2015