najčítanejšie.
Vyčerpávajúci prehľad toho najzaujímavejšieho z modernej hororovej Európy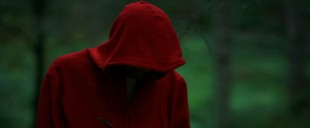 Tento článok je myslený ako menší prehľad toho najkvalitnejšieho (ale aj menej kvalitného) z európskych hororov. Sú to filmy, ktoré ste v kinách pre slovenskú distribučnú politiku určite nevideli. Článok je rozdelený do kapitol podľa krajín, pričom už z nadpisu je zrejmé, ktorý žáner je v danej krajine No 1. Dočítate sa tak nielen o jednotlivých filmoch, ale vlastne o všetkých hororových subžánroch, ktoré v súčasnosti (cca od roku 2000) v Európe "fičia".
14. 6. 2010
Romero, ako ho, našťastie, nepoznáme
Keď sa v jednom malom pennsylvánskom mestečku zrúti armádne lietadlo, je zarobené na problémy. Prevážalo totiž nebezpečnú biologickú zbraň, vírus Trixie, ktorý sa začne rýchlo šíriť medzi nič netušiace obyvateľstvo. Kontakt človeka s vírusom môže mať iba dva scenáre: smrť alebo šialenstvo spojené s agresiou. (Keďže sa film volá The Crazies, nie je ťažké domyslieť si, ktorá alternatíva bude populárnejšia.)
13. 5. 2010
Medveď je živý, ale nezáživný
Jeden spoločný výlet dvoch znesvárených bratov a ich partneriek na rodinnú párty prekazí nehoda. Ich auto zíde z cesty a štvorica uviazne v lese, kde stretnú medvediu samicu, zrejme podobne vyplašenú ako oni sami. Jeden z bratov však stratí nervy a medvedicu chladnokrvne zastrelí. Pár nábojov si však mal nechať. Prichádza totiž samec, ktorý je lačný nie ani tak po ľudskom mäse, ako skôr po pomste.
20. 9. 2010
Počíta sa znásilnenie mŕtvoly za stratu panenstva?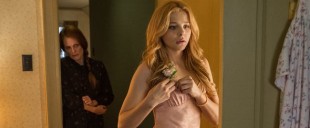 Asi ešte nikto nedokázal, že remake môže filmu niečo zásadné pridať. Dôkazov ako ho môže pokaziť existuje naopak nespočetne. Znova musíme uvažovať či v nás nádej vidieť film zmodernizovaný a v kine prebije hnev zo znesväcovania klasiky. Ďalšou vykopanou mŕtvolou je Carrie, v predošlej verzii vynikajúco obsadená a zrežírovaná. Šikana je nepochybne večná, takže príbeh by určite mal vedieť čo to ponúknuť aj dnešnému divákovi. Ako bude film fungovať ako celok a koľko prvkov sa v ňom podarí uchrániť sme boli určite všetci zvedaví.

18. 10. 2013
Nie hlúpa provokácia, skrátka vedomá samovražda
Je fajn bojovať proti poverám, hecovať sa v tom, kto najodvážnejšie dokáže, že v nejakú neverí. Nemusí sa to vyplatiť akurát ak ste postavou v horore, to už sme videli viackrát. Tentokrát sa postavy údajne dlhé roky snažili naopak dokázať, že stará žena s dlhými vlasmi, žijúca v osamotenom dome, im zobrala kamaráta. Mali ju za čarodejnicu, skutočne sa jej báli. Teraz aj tak prišla tá chvíľa. Môžeme to nazvať nerozvážnosťou, psychomotorickým skratom, alebo nelogickým a neuveriteľným správaním filmových postáv. Dvakrát zaklopali na dvere jej už prázdneho domu. Napriek tomu, že sa vraví Don't Knock Twice.
20. 10. 2017