najčítanejšie.
Vyčerpávajúci prehľad toho najzaujímavejšieho z modernej hororovej Európy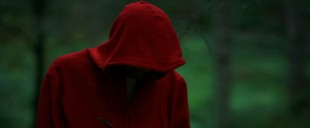 Tento článok je myslený ako menší prehľad toho najkvalitnejšieho (ale aj menej kvalitného) z európskych hororov. Sú to filmy, ktoré ste v kinách pre slovenskú distribučnú politiku určite nevideli. Článok je rozdelený do kapitol podľa krajín, pričom už z nadpisu je zrejmé, ktorý žáner je v danej krajine No 1. Dočítate sa tak nielen o jednotlivých filmoch, ale vlastne o všetkých hororových subžánroch, ktoré v súčasnosti (cca od roku 2000) v Európe "fičia".
14. 6. 2010
Zombíci a balkánsky nacionalizmus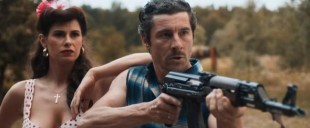 Keďže ide o film v chorvátsko- srbskej koprodukcii, tým pozadím samozrejme musí byť miestny nacionalizmus a národnostné konflikty. Ako vieme z nie tak dávnej histórie, nejde o vôbec až tak nevinnú tému, ktorá ako poznáme miestne povahy ľahko vzplanie ďaleko za hranicu humoru. Podobné témy brané napriek svojej absurdnej podstate príliš vážne sú presne vhodným námetom pre satiru, a s tou sa film snaží pracovať. Okrem nacionalizmu uvidíme aj niečo v zmysle ignorancie veľkých voči malým, a bezohľadnosť zisku. Cieľom satiry teda nie je príliš čo vytknúť, horšie už je to s jej realizáciou ako aj samotnou filmovou podstatou.
1. 4. 2020
Aktivity vyšli z módy, zahrajte sa Battle Royale
Nech dá prvý výpoveď kto môže povedať že pre peniaze nerobí nič čo sa mu hnusí. A nech prestane behať po konkurzoch do všemožných reality šou. Viete si ale predstaviť, že by ste pre peniaze niekoho zmrzačili alebo zabili, a to isté nechali spraviť sebe? Najlepšie takpovediac z vlastnej vôle, keď sa vás na vaše slobodné rozhodnutie spýtajú slovami Would You Rather?
Iris musí odísť zo školy aby sa starala o smrteľne chorého brata. Neúspešne zháňa akúkoľvek prácu, keď dostane zaujímavú ponuku. Stačí, aby sa zúčastnila jednej večere po ktorej bude nasledovať hra. Ak zvíťazí, jej brat dostane transplantáciu a pokryjú mu všetky náklady na liečbu. Háčik? Žiaden o akom by vedeli, dokonca aj Irisyn doktor odporúča účasť. Prečo by Iris nešla? Napred jej ako vegetariánke dajú balík peňazí ak zje steak. Potom abstinujúcemu alkoholikovi zaplatia aby vypil fľašu whisky. Hostiteľ si zjavne užíva trápenie ľudí. A potom sa začne hra. Odísť sa už nedá, a možnosti pre každého hráča sú vždy len dve. Napríklad istá alebo možná smrť, či zranenie jedného alebo druhého spoluhráča.
12. 11. 2013
Horúce osemdesiate roky
Intenzitu vraždenia tínedžerov v osemdesiatych rokoch ťažko pokladať za náhodnú. Jej vysvetlení sa ponúka veľa, hneď ako prvá by mohla byť hlboká nenávisť voči nadchádzajúcej generácii, keď Američania po niečom na spôsob Battle Royale túžili už dávno pred Japoncami. Rovnako by tu ale mohlo ísť o objavenie širšej využiteľnosti mladých tiel, nie len na ich krájanie. Azda najslávnejšou sa v tomto smere stala siahodlhá séria Piatka trinásteho, narážajúca vďaka filmu Jason X až na absolútne dno. Načasovanie do letnej sezóny párenia v najvhodnejšom revíri tábora pre pubertiakov veľmi pomohlo zvýrazniť erotický element. Ten istý recept využil aj o niečo menej známy, no minimálne rovnako kvalitný horor The Burning.
22. 4. 2014
Divoké zlatíčko
Už s dierou v realite je to tu trochu problém, presnejšie hneď s tou úvodnou, bude ich totiž viac. Dve divoké bytosti žijú v meste či na jeho okraji a nikoho ich existencia doteraz nerozrušila či neznepokojila. Možno to máme brať, že kým v horách by vzbudili pozornosť a privolali dav výskumníkov, v meste sme na exotov zvyknutí. Nech je to akokoľvek, nejakým spôsobom bytosti pochopiť a zaradiť si do nášho obrazu sveta je ťažké. Tá mladšia je podľa náramku, jednoducho Darlin.
24. 3. 2020