najčítanejšie.
Vyčerpávajúci prehľad toho najzaujímavejšieho z modernej hororovej Európy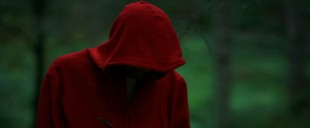 Tento článok je myslený ako menší prehľad toho najkvalitnejšieho (ale aj menej kvalitného) z európskych hororov. Sú to filmy, ktoré ste v kinách pre slovenskú distribučnú politiku určite nevideli. Článok je rozdelený do kapitol podľa krajín, pričom už z nadpisu je zrejmé, ktorý žáner je v danej krajine No 1. Dočítate sa tak nielen o jednotlivých filmoch, ale vlastne o všetkých hororových subžánroch, ktoré v súčasnosti (cca od roku 2000) v Európe "fičia".
14. 6. 2010
Umučení nudou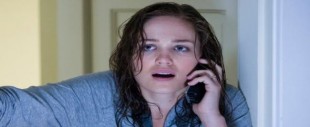 Zápletkou
The Tortured
pripomína začiatok
Ctihodného občana
, v ktorom vrah chladnokrvne odpravil ženu aj dcéru hlavného hrdinu (Gerard Butler) a ten sa pomstil tak, že uniesol vraha a utýral ho na smrť. Manželský pár Elise a Craig sú na tom podobne.
27. 10. 2010
Sexi nájomníčka v cene domu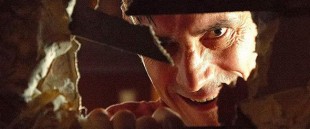 Nezačíname so žiadnou idylkou, nie takou skutočnou. Je tu jej zdanie, muž chce vlastnými rukami zrekonštruovať dom pre tehotnú manželku. Postava bude mať muchy, hneď sa ale snaží mať určitú hĺbku. Na pohľad je nesympatická, aspoň v nejakej miere úmyselne. Zistíme, že jeho svedomie nie je ani trochu čisté, ako vo vzťahu k svetu tak k vlastnej tehotnej manželke. Snaží sa presvedčiť ju, svet a hlavne samého seba, že nie je stratený prípad, dokáže sa pozbierať, byť platným členom spoločnosti a dobrým manželom. Kiežby za tým účelom neskončil zrovna v bývalom bordeli, ktorého minulosť nie je tiež celkom ako ľalia, a podobné miesta sa jej odkazu zbaviť nezvyknú. Už naveky v ňom zostala niekdajšia legenda- Girl on the Third Floor.
13. 2. 2020
Skutočne z iného sveta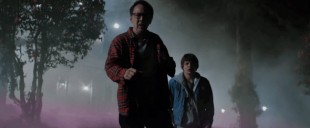 Rodinka balansuje niekde na hrane komickosti, každý má ale predsa vlastný spôsob života. Pubertálna dcéra inklinuje k čarodejníctvu, prečo nie. Matka má uprostred divočiny na povale starého domu kanceláriu, odkiaľ riadi finančné operácie. Otec má miláčikov lamy alpaka, tie pokladá za zvieratá budúcnosti, hýčka si ich, aby naplno rozvil ich potenciál. K tomu tu máme hipisácky ladeného suseda, ďalšieho utečenca z civilizácie. Už len vymyslieť, čo skutočne uletené, absurdné a nepochopiteľné a zároveň hororové by sa im mohlo začať diať. Na to je expert H. P. Lovecraft, film je podľa jeho poviedky Color Out of Space.
4. 2. 2020
Na niektoré výhody počítačových hier lepšie si nezvykať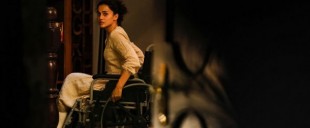 Takzvané pamiatkové tetovanie skutočne existuje. Popol z kremácie vášho blízkeho zmiešajú s atramentom a ten sa naveky stane vašou súčasťou. Môžeme si o tejto novinke myslieť čokoľvek, objektívne hygienické nedostatky v nej nikto nenašiel. Popol vzniká pri vysokej teplote a pokiaľ sa nestihne znečistiť cestou do tetovacieho štúdia, podľa toho čo zatiaľ vieme by nemal mať ako ohroziť zdravie nositeľa tetovania. Samozrejme, veľa toho ešte nevieme. Mnohým silám nerozumieme, hlavne tým vyskytujúcim sa v hororoch. Napríklad prečo by tetovanie malo pravidelne intenzívne bolieť, a nedovoliť nikomu naň siahnuť. Až neskôr zistíme, že to by bolo Game Over.
28. 1. 2020