najčítanejšie.
Vyčerpávajúci prehľad toho najzaujímavejšieho z modernej hororovej Európy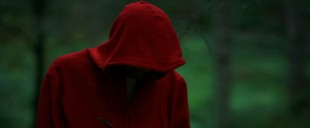 Tento článok je myslený ako menší prehľad toho najkvalitnejšieho (ale aj menej kvalitného) z európskych hororov. Sú to filmy, ktoré ste v kinách pre slovenskú distribučnú politiku určite nevideli. Článok je rozdelený do kapitol podľa krajín, pričom už z nadpisu je zrejmé, ktorý žáner je v danej krajine No 1. Dočítate sa tak nielen o jednotlivých filmoch, ale vlastne o všetkých hororových subžánroch, ktoré v súčasnosti (cca od roku 2000) v Európe "fičia".
14. 6. 2010
Počíta sa znásilnenie mŕtvoly za stratu panenstva?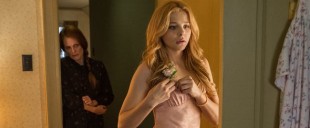 Asi ešte nikto nedokázal, že remake môže filmu niečo zásadné pridať. Dôkazov ako ho môže pokaziť existuje naopak nespočetne. Znova musíme uvažovať či v nás nádej vidieť film zmodernizovaný a v kine prebije hnev zo znesväcovania klasiky. Ďalšou vykopanou mŕtvolou je Carrie, v predošlej verzii vynikajúco obsadená a zrežírovaná. Šikana je nepochybne večná, takže príbeh by určite mal vedieť čo to ponúknuť aj dnešnému divákovi. Ako bude film fungovať ako celok a koľko prvkov sa v ňom podarí uchrániť sme boli určite všetci zvedaví.

18. 10. 2013
Film, pri ktorom sa odchádza z kina
Od 70. rokov sa toho síce v horore veľa zmenilo, no ak ide o hixploitation, pravidlá ostali rovnaké. Mestské dievča vs. "vidláci" je konflikt, ktorý stále funguje, tak ako stále funguje nevraživosť medzi mestami a dedinami.  
13. 2. 2011
Do Švajčiarska chodia bohatí odpočívať. Večne odpočívať.
Generálny riaditeľ veľkej finančnej firmy, pán Pembroke, odišiel na liečenie do švajčiarskych álp. Kolegom poslal zvláštny list. Celkom podľa neho zanevrel na honbu za peniazmi a svoj dovtedajší spôsob života. Asi sa zbláznil. Firma ho potrebuje, musí podpísať jej predaj. A možno by na neho rovno mohli hodiť aj nejaké nezrovnalosti. Pošlú po neho jedného z ich pôvodcov, mladučkého Lockharta. Tomu sa po troche snahy podarí k Pembrokeovi dostať a čiastočne ho aj na návrat presvedčiť. Veci sa ale skomplikujú, Lockhart si pri nehode zlomí nohu a musí v sanatóriu zostať. Na tom mieste je niečo zvláštne. Obyvatelia blízkej dediny ho nenávidia, o bývalom majiteľovi kolujú čudné historky. Vraj chcel mať dieťa s vlastnou sestrou a v ich svadobnú noc ju dedinčania prišli zlynčovať. Všetci pacienti sa správajú zvláštne, nikto nechce odísť. Prečo aj, vysvetľuje Hannah, jediná mladučká pacientka. Neprekážajú jej ani všadeprítomné úhory?
23. 2. 2017
Nákaza z béčkových vôd pokračuje
John túži po svojej spolužiačke Cassie. Jeho kamarát Alex túži po "školskej štetke" Liz. Zatiaľ čo Alexovi sa jeho túžba sčasti aj naplní, John musí čeliť Cassienmu agresívnemu frajerovi, ktorý je, ako sa zdá, zároveň najväčší idiot na celej škole. A všetci túžia po tom, aby mali s kým ísť na maturitný ples. Ak vám to pripomína stredoškolskú červenú knižnicu, nie ste ďaleko od pravdy. Na "maturiťáku" budú totiž čoskoro striekať prúdy červenej krvi. A to všetko pre nákazu spôsobujúcu rýchly rozklad tela, ktorej je plný, mimochodom tiež červený, punč.
17. 8. 2010