najčítanejšie.
Vyčerpávajúci prehľad toho najzaujímavejšieho z modernej hororovej Európy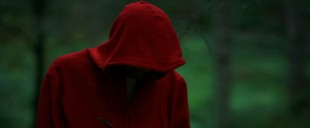 Tento článok je myslený ako menší prehľad toho najkvalitnejšieho (ale aj menej kvalitného) z európskych hororov. Sú to filmy, ktoré ste v kinách pre slovenskú distribučnú politiku určite nevideli. Článok je rozdelený do kapitol podľa krajín, pričom už z nadpisu je zrejmé, ktorý žáner je v danej krajine No 1. Dočítate sa tak nielen o jednotlivých filmoch, ale vlastne o všetkých hororových subžánroch, ktoré v súčasnosti (cca od roku 2000) v Európe "fičia".
14. 6. 2010
Nadštandardné služby pre spokojnosť rodičov
Napred si hovoríte, že kde je ten horor. Objaví sa jeden celkom trápny duch, chlapček si zakrýva zrkadlo, zjavne má trocha bujnú fantáziu. Uvidíme aj dôvod, veď číta samé komiksy a pozerá samé horory. Má doma dusno lebo je mierne pošahaný, sú s ním samé problémy. Začne sa dostavovať nepríjemný pocit z pozerania filmu, no nie tak klasicky hororový, maximálne sa tak náznakom blížime exploitationu. Povaha filmu sa celkom nezmení, ani keď ho konečne pošlú na prevýchovu. To príde, až keď divák objaví, čo je to za Boarding School.
12. 11. 2018
Len trochu netradičná detektíva
Klasickým prvkom v ňom je postava inšpektora v podaní Donalda Pleasancea, hororovým fanúšikom nepochybne známeho zo série Halloween. Ten je sucho vtipný, nevrlý, priečny a často vyvoláva dojem, ako keby tu o vyšetrovanie ani až tak nešlo. Pravdou je, že s ním do filmu vniká aj dosť televíznej estetiky, takej tej hlúpej a nelogickej konverzačnej zábavy. Niekedy sa skrátka predvádza, inokedy sú scény napísané tak, aby ich vyvrcholením bolo jeho vtipne nepríjemné správanie. Z televíznej komédie je toho vo vyšetrovaní viac, napríklad chlapík s MI5 a jeho gestikulovanie paličkou a klobúkom. Tieto prvky zjavne nie sú myslené príliš vážne. Zďaleka nie sú vo filme jediné.
15. 4. 2019
Do Švajčiarska chodia bohatí odpočívať. Večne odpočívať.
Generálny riaditeľ veľkej finančnej firmy, pán Pembroke, odišiel na liečenie do švajčiarskych álp. Kolegom poslal zvláštny list. Celkom podľa neho zanevrel na honbu za peniazmi a svoj dovtedajší spôsob života. Asi sa zbláznil. Firma ho potrebuje, musí podpísať jej predaj. A možno by na neho rovno mohli hodiť aj nejaké nezrovnalosti. Pošlú po neho jedného z ich pôvodcov, mladučkého Lockharta. Tomu sa po troche snahy podarí k Pembrokeovi dostať a čiastočne ho aj na návrat presvedčiť. Veci sa ale skomplikujú, Lockhart si pri nehode zlomí nohu a musí v sanatóriu zostať. Na tom mieste je niečo zvláštne. Obyvatelia blízkej dediny ho nenávidia, o bývalom majiteľovi kolujú čudné historky. Vraj chcel mať dieťa s vlastnou sestrou a v ich svadobnú noc ju dedinčania prišli zlynčovať. Všetci pacienti sa správajú zvláštne, nikto nechce odísť. Prečo aj, vysvetľuje Hannah, jediná mladučká pacientka. Neprekážajú jej ani všadeprítomné úhory?
23. 2. 2017
Quo vadis, found footage?
Senzácia, ktorú vyvolal v roku 1999 film Záhada Blair Witch si svojou hrou na autentickosť od mnohých puristov vyslúžila nálepku lacnosti až podradnosti. Formát found footage nebol nový, využil ho už v roku 1980 Ruggero Deodato pri svojom otrasnom filme Cannibal Holocaust.
26. 4. 2012