najčítanejšie.
Vyčerpávajúci prehľad toho najzaujímavejšieho z modernej hororovej Európy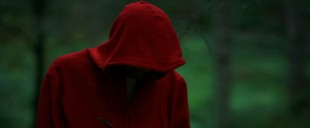 Tento článok je myslený ako menší prehľad toho najkvalitnejšieho (ale aj menej kvalitného) z európskych hororov. Sú to filmy, ktoré ste v kinách pre slovenskú distribučnú politiku určite nevideli. Článok je rozdelený do kapitol podľa krajín, pričom už z nadpisu je zrejmé, ktorý žáner je v danej krajine No 1. Dočítate sa tak nielen o jednotlivých filmoch, ale vlastne o všetkých hororových subžánroch, ktoré v súčasnosti (cca od roku 2000) v Európe "fičia".
14. 6. 2010
Nadštandardné služby pre spokojnosť rodičov
Napred si hovoríte, že kde je ten horor. Objaví sa jeden celkom trápny duch, chlapček si zakrýva zrkadlo, zjavne má trocha bujnú fantáziu. Uvidíme aj dôvod, veď číta samé komiksy a pozerá samé horory. Má doma dusno lebo je mierne pošahaný, sú s ním samé problémy. Začne sa dostavovať nepríjemný pocit z pozerania filmu, no nie tak klasicky hororový, maximálne sa tak náznakom blížime exploitationu. Povaha filmu sa celkom nezmení, ani keď ho konečne pošlú na prevýchovu. To príde, až keď divák objaví, čo je to za Boarding School.
12. 11. 2018
Žraločí horor, len s aligátorom
Žraločie horory sme tu mali tri letá po sebe, už ten posledný cítil, že toho začína byť priveľa, musí sa trocha odlíšiť. Bez vodného zvieraťa to nešlo, nech majú ľudia na čo myslieť, keď sa pôjdu kúpať. Aligátory severoamerické majú ročne na svedomí zhruba rovnako zanedbateľný počet obetí ako žraloky, na rozdiel od takého krokodíla nílskeho. Ten ročne zožerie až do tisícky ľudí a medzi predátormi loviacimi ľudí ako korisť sa mu často prisudzuje svetové prvenstvo. Zato aligátor má to šťastie, že žije v privilegovanej Amerike. Preto z neho toho leto spravili hviezdu filmu Korisť.
16. 7. 2019
Mohlo sa to skončiť aj horšie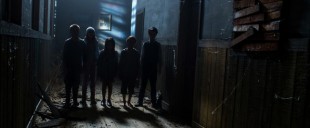 Prvý Sinister
sme sledovali z pohľadu obete. Pátrajúcej, no nevedomej, obete, s ktorou sa priam zahrávali. Stála proti nej neporaziteľná sila fungujúca neomylne a jej vstup do niekoho života mohol mať len jeden koniec. Pochopili sme jej logiku, ako svoje obete nachádza a čo sa im zhruba stane. Čo za silu to je a ako pracuje na dokonaní svojho diela nám ale nenaznačili. Pohľad z druhej strany, či skôr niekde zo stredu nám sprostredkuje až
Sinister 2
.
21. 9. 2015
Viac o kráske než o žralokovi
V roku 1891 vypísal multimilionár žijúci v New Yorku Hermann Oelrichs odmenu 500 dolárov za dôkaz, že žralok je schopný napadnúť človeka. Keď sa v roku 1916 odohrala v New Jersey séria žraločích útokov, ktorej padli za obeť štyria ľudia, prinajmenšom jedny noviny ich spočiatku pripisovali morským korytnačkám. Natoľko nevinný imidž vtedy ešte žraloky mali. Najzásadnejšiu ranu mu samozrejme zasadil film Čeľuste v roku 1975, odvtedy sa krvilační žraloci stali neodmysliteľnou súčasťou kultúry. Znova raz tak o nich hovorí dielo s názvom Smrtiaci príliv.
5. 9. 2016