najčítanejšie.
Vyčerpávajúci prehľad toho najzaujímavejšieho z modernej hororovej Európy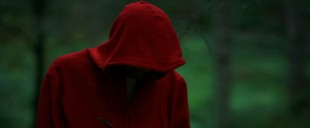 Tento článok je myslený ako menší prehľad toho najkvalitnejšieho (ale aj menej kvalitného) z európskych hororov. Sú to filmy, ktoré ste v kinách pre slovenskú distribučnú politiku určite nevideli. Článok je rozdelený do kapitol podľa krajín, pričom už z nadpisu je zrejmé, ktorý žáner je v danej krajine No 1. Dočítate sa tak nielen o jednotlivých filmoch, ale vlastne o všetkých hororových subžánroch, ktoré v súčasnosti (cca od roku 2000) v Európe "fičia".
14. 6. 2010
Opäť trošku sadizmu
Rob Zombie je nepochybne svojský tvorca, a jeho štýl vám jednoducho musí sadnúť. Konkrétne vás musí baviť vyžívanie sa v pomerne priamočiarej brutalite a intenzívnej akcii. Podobne ako u Eliho Rotha tu cítiť ten cynicko sadistický podtón, môže nám akurát pripadať o niečo hravejší. Ide len o výrazne násilnú zábavku, ktorá od mučenia nie je ďaleko, celkom sa naň ale nesústreďuje. Hrdinami sa tak či onak stávajú postavy, ktoré by inak mali byť negatívne. Keď ale ide o zobrazenie čo najviac smrti, predsa by sme nemohli držať palce obetiam. Tak to bolo v predošlých dieloch série, ktorá dovršuje štatút trilógie filmom 3 From Hell.
17. 10. 2019
Trochu drsnejšia vianočná rozprávka
V zime vždy poteší pozrieť si letný, dovolenkový film. Pláže, slnko, žúry, keď vonku zúri chlad vždy zahrejú. Na Vianoce sa tiež všetci tešíme, ale až tak nás v lete neťahá pozerať si niečo, čo nám ich bude evokovať. Nechceme si pripomínať, že leto sa o chvíľu skončí, rovnako ako ďalší rok nášho života. Vianoce sa na nás aj tak o chvíľu budú valiť odvšadiaľ, aj viac, ako by sme si priali. Keď ale predsa zacítite potrebu vidieť sneh, darčeky a dusné rodinné stretnutia, môžete tento zážitok spojiť s pozeraním napríklad hororu. Poslúžiť môže film Krampus.
9. 5. 2016
Konečne primeraný trest za selfie?
Na úvodnej vražde je pozitívne, nakoľko priamo ide na vec. V poslednom čase sme si pri duchárinách zvykli na dlhé obliehanie budúcich obetí. Niečo sa na ne upne, nezmyselne sa to dokola zjavuje v ich okolí, primitívne nás to straší. Aby sme vôbec začali pochybovať, či sa to aj na niečo zmôže. Tentokrát je to hneď od začiatku krátky proces. Sekvencia pritom má všetko, čo by mať mala. Postupne hustne, buduje intenzívny strach, niečo sa zjaví, z nejasnej entity sa to sformuje na priamu a nebezpečnú silu. Ktorá svoj úmysel rovno aj dokoná. Stačilo, že niekto sa tu odfotil aparátom značky Polaroid.
2. 7. 2019
Aj pohanské festivaly boli o drogách
Ocitnúť sa mimo toho, čo pokladáme za civilizovaný svet, už dávno nemusia len obyvatelia podivných miest. Ako Bratislava v Hosteli. Či už Švédsko pokladajú v Amerike za tajomné a neznáme miesto, alebo sa len rozhodli, že v inak normálnej krajine môžu žiť skupinky podivných ľudí. Rozhodli sa doňho zasadiť komunitu s vlastnými pohanskými zvykmi, ktorá žije podľa vlastných pravidiel, a vlastnej koncepcie fungovania sveta. Jej účel je samozrejme čisto filmový, tak ako to bolo v prípade bratislavskej putiky na vraždy. S pomerne zjavným účelom vytvoriť zaujímavý divácky zážitok vznikol aj ich rituál, Slnovrat.
8. 8. 2019