najčítanejšie.
Vyčerpávajúci prehľad toho najzaujímavejšieho z modernej hororovej Európy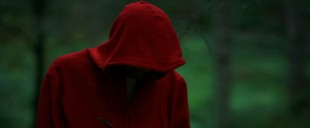 Tento článok je myslený ako menší prehľad toho najkvalitnejšieho (ale aj menej kvalitného) z európskych hororov. Sú to filmy, ktoré ste v kinách pre slovenskú distribučnú politiku určite nevideli. Článok je rozdelený do kapitol podľa krajín, pričom už z nadpisu je zrejmé, ktorý žáner je v danej krajine No 1. Dočítate sa tak nielen o jednotlivých filmoch, ale vlastne o všetkých hororových subžánroch, ktoré v súčasnosti (cca od roku 2000) v Európe "fičia".
14. 6. 2010
Halloweenska báseň o tehotnej tínedžerke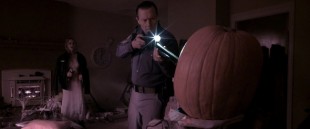 Keď na Halloween doktor oznámi sedemnásťročnému dievčaťu, že je tehotná, veľmi jej do smiechu nebude. Nepomôžu ani škriatkovské ušká, ktoré má doktor nasadené. Nepoteší ju ani, keď dievčatko v čakárni opätuje pochvalu pre jej kostým. Pretože Dora na sebe kostým nemá. Náladu jej nezdvihne ani matka. Súhlasí, že nie každá môže byť najlepšou žiačkou ročníka. Bola by ale rada, keby ho aspoň ukončila. Celkom vhodné podmienky oznámiť jej, že je tehotná, nie? Keby ešte tak čakala normálne dieťa. Lenže je Halloween, všade sa rozliezajú akísi Hellions.
12. 10. 2015
Tenká hranica medzi uctievaním a vykorisťovaním
Určite sa dá vnímať pozitívne posun od schematického zobrazovania náboženských fanatikov ako šialencov a nič iné. Nadprirodzené javy sú predsa neoddeliteľná súčasť hororov. Tak prečo by niekedy nemohli to nie zrovna sympatické správanie aj podporovať, či priam ospravedlňovať? Postavy sa tak môžu stať ľudskejšími, vrátane náboženských magorov. Tiež nemusia byť zlí, len pretože ich to baví, a môžu divákovi skomplikovať možnosť ich odsúdenia aspoň do tej miery, že to skutočne nemali až také jednoduché. Keď k niekomu hovorí bohyňa, nemá nárok pokladať sa za Apostle?
14. 1. 2019
Film pre fajnšmekrov
Predstavte si svet, v ktorom sú ľudia natoľko posadnutí celebritami, že sa dávajú dobrovoľne infikovať ich chorobami. A dokonca sú ochotní za to aj celkom slušne platiť.
3. 5. 2013
Apokalypsa namiesto manželskej poradne
Vysvetľovať, čo zničilo civilizáciu, respektíve odkiaľ sa zobrali zombíci, upíri alebo iný zrod jej rozvrátenia už dávno nie je nevyhnutnosť. Postapokalyptický film je dávno etablovaný ako žáner a pred nikým už nemusí svoje zápletky ospravedlňovať. V tomto prípade si zvolil ironickú eleganciu s narážkou na konšpirácie o chemtrails. Niekto sa proste rozhodol, že stačí, a lietadlá obostreli svet čiernym dymom. Znie to trochu hlúpo, ale dá sa to vnímať ako vtipná hlúposť. Ako takmer vždy hlavne film o pôvode postapokalyptického stavu sveta vôbec nie je. Tentokrát je o ľuďoch, priamo o manželoch v kríze vzťahu. The Domestics.
7. 1. 2019