najčítanejšie.
Vyčerpávajúci prehľad toho najzaujímavejšieho z modernej hororovej Európy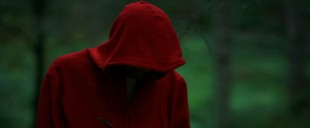 Tento článok je myslený ako menší prehľad toho najkvalitnejšieho (ale aj menej kvalitného) z európskych hororov. Sú to filmy, ktoré ste v kinách pre slovenskú distribučnú politiku určite nevideli. Článok je rozdelený do kapitol podľa krajín, pričom už z nadpisu je zrejmé, ktorý žáner je v danej krajine No 1. Dočítate sa tak nielen o jednotlivých filmoch, ale vlastne o všetkých hororových subžánroch, ktoré v súčasnosti (cca od roku 2000) v Európe "fičia".
14. 6. 2010
Dvere neotvárať, film nepozerať
Predstavte si, že ste muž po štyridsiatke a rodina vám odišla na víkend k moru. Žijete na predmestí, naokolo nikde nikto a na dvere vám zaklopú dve sporo odeté dvadsaťročné dievčatá. Taxikár ich odviezol na zlú adresu, jedna si telefón zabudla, druhej premokol a nefunguje. Potrebovali by sa trocha zohriať, počkať na ďalší taxík. Je to síce trocha trápne, ale šaty majú premočené, v tých nemôžu prísť na party. Nemohli by si ich hodiť do sušičky? Zatiaľ hostiteľovi zo slušnosti pochvália dom, obdivujú jeho zbierku platní. Aj vypracované telo. Z bežných rozhovorov postupne prechádzajú aj na témy o sexe. Skutočne išlo o celkom náhodné Knock Knock?
30. 11. 2015
Naozaj ešte odpornejšie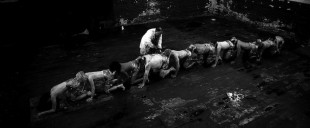 Prvý diel
série
The Human Centipede
si vzhľadom na svoj rozpočet vyslúžil skutočne nebývalú pozornosť. Jeho trailer na youtube videlo viac ako 15 miliónov divákov a okrem kultúrnych narážok si vyslúžil paródie ako v porne, tak aj v kreslenom seriáli
Mestečko Southpark
. Už pri release prvého projektu režisér a scenárista Tom Six ohlásil, že to nie je posledný film, ktorý chce o tejto zvrhlosti nakrútiť. A v ďalšom dieli nemala rásť len stonožka, ale aj úroveň odpornosti, ktorý film dosiahne. Teraz máme možnosť sa presvedčiť, že svoj sľub myslel s plnou vážnosťou.
13. 4. 2012
Hororová extáza pre klubového diváka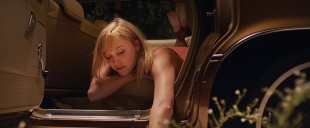 Predstavte si, že niekto za vami kráča. Nebeží, neskáče, nelieta ani nepoužíva dopravné prostriedky. Len bez prestania kráča smerom k vám, nech ste kdekoľvek. Môžete mu utiecť, môžete sa autom, vlakom, lietadlom presunúť kdekoľvek chcete. On za vami bude aj tak kráčať, nech k vám dorazí za hodinu, deň či rok. Znova mu utečiete a on bude za vami znova kráčať dňom aj nocou. Skôr či neskôr si to každý musí priznať. Neutečieš, pretože ako hovorí anglický názov, It Follows.
14. 5. 2015
Kedy konečne veda porazí diabla?
Poznáte to, keď niekto niekoho neustále len zosmiešňuje a ponižuje, robí mu zle. Hovoríte si, čo ten človek môže z podobného vzťahu mať, prečo ho okamžite neukončí, nepreruší všetky kontakty s danou osobou. On by možno aj rád, jednoducho to ale nedokáže. Či je to masochizmus, či akási zvrhlá fascinovanosť. Alebo len obdiv, pocit silnej nadradenosti toho druhého, ktorý vyvoláva dojem vyvolenosti, už len zato, že môžete byť v jeho prítomnosti, byť svedkom jeho vyčíňania. Posledná možnosť sa asi najviac hodí do vedeckého prostredia, ako vo filme Atticus Institute.
25. 6. 2015