najčítanejšie.
Halloweenska báseň o tehotnej tínedžerke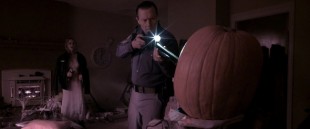 Keď na Halloween doktor oznámi sedemnásťročnému dievčaťu, že je tehotná, veľmi jej do smiechu nebude. Nepomôžu ani škriatkovské ušká, ktoré má doktor nasadené. Nepoteší ju ani, keď dievčatko v čakárni opätuje pochvalu pre jej kostým. Pretože Dora na sebe kostým nemá. Náladu jej nezdvihne ani matka. Súhlasí, že nie každá môže byť najlepšou žiačkou ročníka. Bola by ale rada, keby ho aspoň ukončila. Celkom vhodné podmienky oznámiť jej, že je tehotná, nie? Keby ešte tak čakala normálne dieťa. Lenže je Halloween, všade sa rozliezajú akísi Hellions.
12. 10. 2015
Vyčerpávajúci prehľad toho najzaujímavejšieho z modernej hororovej Európy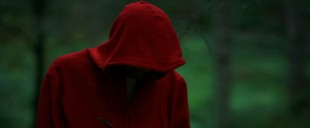 Tento článok je myslený ako menší prehľad toho najkvalitnejšieho (ale aj menej kvalitného) z európskych hororov. Sú to filmy, ktoré ste v kinách pre slovenskú distribučnú politiku určite nevideli. Článok je rozdelený do kapitol podľa krajín, pričom už z nadpisu je zrejmé, ktorý žáner je v danej krajine No 1. Dočítate sa tak nielen o jednotlivých filmoch, ale vlastne o všetkých hororových subžánroch, ktoré v súčasnosti (cca od roku 2000) v Európe "fičia".
14. 6. 2010
Quis custodiet ipsos custodes?
Celková výstavba deja je prinajmenšom zvláštna. Často zostáva celkom na povrchu a zároveň využíva množstvo nie veľmi logických skratiek. Miestami nám to môže pripomínať lacnú televíznu zábavu, inokedy sa môžeme snažiť vidieť úmyselne využité prostriedky. Práca s nadprirodzenými prvkami totiž nie je vôbec nejak konvenčne duchárska, snaží sa nás buď jednoducho zabaviť, alebo nám niečo povedať. Hoci s brutalitou nejdeme do žiadneho extrému, cítime, že dielo je ladené príliš mládežnícky až nasládlo, aby sa jej tam hodilo viac. Napätie pritom celkom nechýba. Nie je intenzívne hororové ani ťaživé, divákovi ale nedá celkom vydýchnuť a darí sa mu držať si jeho pozornosť a udržiavať v ňom určitú mieru strachu.
1. 7. 2020
Vianočné ho ho ho horory
Že okolo nás nastal vianočný čas, sa prehliadnuť jednoducho nedá. Aby sa to človeku podarilo, musel by sa zatvoriť v pivnici bez okien, nezapínať televíziu ani rádio a nechodiť na internet. Vydržať tak by musel nejaké dva mesiace, na ktoré už sa nám už vianočný čas natiahol. Pri všetkej vtieravosti, komercionalizácii aj nadvláde gýča je však asi aj tak málokto, kto by si nechcel užiť biele Vianoce plné pokoja a po koncoročnom zhone, či už v práci, alebo v škole, si poriadne oddýchnuť. A dobrý oddych si určite väčšina z nás nedokáže predstaviť bez dobrého hororu, nech je aj v protiklade s atmosférou pokoja a mieru.
17. 12. 2010
Priamočiara cesta skazy
Opäť situácia s miernymi nedostatkami na strane logiky, teda tak v základoch, kde na nás našťastie nekričia. Že sa psychiater zamiluje do pacientky je vec, ktorá sa určite stať môže. Tiež že sa kvôli nej rozvedie, a chce sa s ňou oženiť. Rovnako je pochopiteľné, ak mu záleží na tom, aby ju prijali jeho deti. V inom prípade by možno dávalo zmysel, ak by chcel, nech spolu strávia pár dní. On ale pozná jej zdravotný stav. Aj ako ju deti nenávidia a určite sa jej nebudú snažiť život uľahčiť. Môže to dopadnúť inak než tragicky? Ak spolu na pár dní zavítajú do celkom osamotenej a snehom od sveta odrezanej The Lodge?
26. 6. 2020