najčítanejšie.
Vyčerpávajúci prehľad toho najzaujímavejšieho z modernej hororovej Európy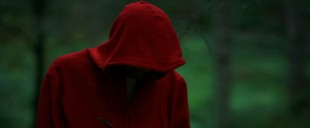 Tento článok je myslený ako menší prehľad toho najkvalitnejšieho (ale aj menej kvalitného) z európskych hororov. Sú to filmy, ktoré ste v kinách pre slovenskú distribučnú politiku určite nevideli. Článok je rozdelený do kapitol podľa krajín, pričom už z nadpisu je zrejmé, ktorý žáner je v danej krajine No 1. Dočítate sa tak nielen o jednotlivých filmoch, ale vlastne o všetkých hororových subžánroch, ktoré v súčasnosti (cca od roku 2000) v Európe "fičia".
14. 6. 2010
Horor zvaný život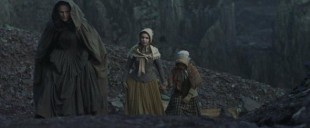 Keďže ponurá a pomalá atmosféra sa viackrát úspešne kombinovala so skutočne hororovými prvkami, možno je lepšie hneď upozorniť. Zápletka sa príliš nerozvinie a nepríde ani žiadne veľké prekvapenie, radšej naň nečakajte. Tentokrát ideme veľmi jednoduchou a priamočiarou cestou, ktorá čerpá z toho, čo nám hneď predstaví. Matka a dve dcéry v osamelom sídle. Otec bojuje na Kryme, živí v nich nádej, že raz ešte povstanú z biedy. Ostatné domy už skôr nedobrovoľne ako z vlastnej vôle obyvatelia opustili, túžila po nich ťažiarska spoločnosť, tak ako túži aj po tom poslednom obývanom. Matka aj dcéry sú odhodlané nepredať, už len z úcty k otcovi. Ich život je pritom ešte ťažší, než akým by ho robili len objektívne podmienky jeho zložitosti.
12. 11. 2019
Konečne primeraný trest za selfie?
Na úvodnej vražde je pozitívne, nakoľko priamo ide na vec. V poslednom čase sme si pri duchárinách zvykli na dlhé obliehanie budúcich obetí. Niečo sa na ne upne, nezmyselne sa to dokola zjavuje v ich okolí, primitívne nás to straší. Aby sme vôbec začali pochybovať, či sa to aj na niečo zmôže. Tentokrát je to hneď od začiatku krátky proces. Sekvencia pritom má všetko, čo by mať mala. Postupne hustne, buduje intenzívny strach, niečo sa zjaví, z nejasnej entity sa to sformuje na priamu a nebezpečnú silu. Ktorá svoj úmysel rovno aj dokoná. Stačilo, že niekto sa tu odfotil aparátom značky Polaroid.
2. 7. 2019
Výsledok rovnaký, akurát mučenie si inkvizítori viac užili
Myslíte si, že samých seba poznáte. Viete, kto ste, čo ste v živote vykonali a čo vykonať by ste boli schopní. Napríklad ak by vám niekto povedal, že necháte znásilniť vlastnú dcéru, neverili by ste mu. Vysmiali ho, ak by vám tá predstava prišla náznakom smiešna. Lenže čo ak niekto tvrdí, že dokáže preskúmať časti vašej mysle, do ktorých sa nedostanete. Pomôže vám odhaliť spomienky, o akých ste ani netušili, že by ste ich mohli mať. Tomu, čo tam nájde by ste neverili, pokiaľ by nešlo o vedeckú metódu, napríklad s názvom Regression.
2. 2. 2016
Umelcov poháňajú drogy. A krv.
Umelci vraj tvoria pod vplyvom drog. Niektorí tento mýtus popierajú, a tvrdia, že bez jasnej hlavy to nejde. Iní ho aktívne podporujú. Vraj inak sa tvoriť ani nedá. V tomto prípade je to celkom zjavné, umelkyni to ide dokonca najlepšie v stave, keď si ani nepamätá, že niečo tvorila. Vlastne ani nevie, čo presne za ten čas užila. Čo okrem maľovania robila. Ani čo za maľbu to nakoniec má byť. Ako keby ani netvorila ona sama, len slúžila nejakým zvláštnym silám a procesom. A stavu, ktorý sa dá opísať ako Bliss.
5. 11. 2019