najčítanejšie.
Vyčerpávajúci prehľad toho najzaujímavejšieho z modernej hororovej Európy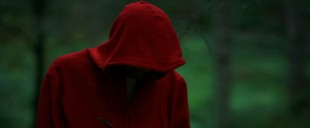 Tento článok je myslený ako menší prehľad toho najkvalitnejšieho (ale aj menej kvalitného) z európskych hororov. Sú to filmy, ktoré ste v kinách pre slovenskú distribučnú politiku určite nevideli. Článok je rozdelený do kapitol podľa krajín, pričom už z nadpisu je zrejmé, ktorý žáner je v danej krajine No 1. Dočítate sa tak nielen o jednotlivých filmoch, ale vlastne o všetkých hororových subžánroch, ktoré v súčasnosti (cca od roku 2000) v Európe "fičia".
14. 6. 2010
Zážitok do konca života
Verili ste niekedy, že je možné odchádzať z kina nadšený po vzhliadnutí slovenského hororu? Škoda odpovedať. O Socialistickom zombie morde sa vedelo už dlho, čakali sme celých 8 rokov, ktoré strávil v postprodukcii. Mnohí už začínali pochybovať, či sa jeho dokončenia vôbec dočkáme. No dočkali sme sa, a výsledok svojím špecifickým spôsobom stojí zato.
7. 7. 2014
Romero, ako ho, našťastie, nepoznáme
Keď sa v jednom malom pennsylvánskom mestečku zrúti armádne lietadlo, je zarobené na problémy. Prevážalo totiž nebezpečnú biologickú zbraň, vírus Trixie, ktorý sa začne rýchlo šíriť medzi nič netušiace obyvateľstvo. Kontakt človeka s vírusom môže mať iba dva scenáre: smrť alebo šialenstvo spojené s agresiou. (Keďže sa film volá The Crazies, nie je ťažké domyslieť si, ktorá alternatíva bude populárnejšia.)
13. 5. 2010
Vianočné ho ho ho horory
Že okolo nás nastal vianočný čas, sa prehliadnuť jednoducho nedá. Aby sa to človeku podarilo, musel by sa zatvoriť v pivnici bez okien, nezapínať televíziu ani rádio a nechodiť na internet. Vydržať tak by musel nejaké dva mesiace, na ktoré už sa nám už vianočný čas natiahol. Pri všetkej vtieravosti, komercionalizácii aj nadvláde gýča je však asi aj tak málokto, kto by si nechcel užiť biele Vianoce plné pokoja a po koncoročnom zhone, či už v práci, alebo v škole, si poriadne oddýchnuť. A dobrý oddych si určite väčšina z nás nedokáže predstaviť bez dobrého hororu, nech je aj v protiklade s atmosférou pokoja a mieru.
17. 12. 2010
Medveď je živý, ale nezáživný
Jeden spoločný výlet dvoch znesvárených bratov a ich partneriek na rodinnú párty prekazí nehoda. Ich auto zíde z cesty a štvorica uviazne v lese, kde stretnú medvediu samicu, zrejme podobne vyplašenú ako oni sami. Jeden z bratov však stratí nervy a medvedicu chladnokrvne zastrelí. Pár nábojov si však mal nechať. Prichádza totiž samec, ktorý je lačný nie ani tak po ľudskom mäse, ako skôr po pomste.
20. 9. 2010