najčítanejšie.
Vyčerpávajúci prehľad toho najzaujímavejšieho z modernej hororovej Európy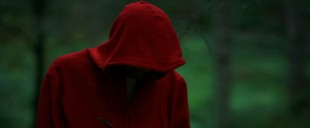 Tento článok je myslený ako menší prehľad toho najkvalitnejšieho (ale aj menej kvalitného) z európskych hororov. Sú to filmy, ktoré ste v kinách pre slovenskú distribučnú politiku určite nevideli. Článok je rozdelený do kapitol podľa krajín, pričom už z nadpisu je zrejmé, ktorý žáner je v danej krajine No 1. Dočítate sa tak nielen o jednotlivých filmoch, ale vlastne o všetkých hororových subžánroch, ktoré v súčasnosti (cca od roku 2000) v Európe "fičia".
14. 6. 2010
Nadštandardné služby pre spokojnosť rodičov
Napred si hovoríte, že kde je ten horor. Objaví sa jeden celkom trápny duch, chlapček si zakrýva zrkadlo, zjavne má trocha bujnú fantáziu. Uvidíme aj dôvod, veď číta samé komiksy a pozerá samé horory. Má doma dusno lebo je mierne pošahaný, sú s ním samé problémy. Začne sa dostavovať nepríjemný pocit z pozerania filmu, no nie tak klasicky hororový, maximálne sa tak náznakom blížime exploitationu. Povaha filmu sa celkom nezmení, ani keď ho konečne pošlú na prevýchovu. To príde, až keď divák objaví, čo je to za Boarding School.
12. 11. 2018
Počíta sa znásilnenie mŕtvoly za stratu panenstva?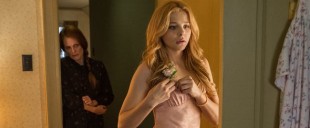 Asi ešte nikto nedokázal, že remake môže filmu niečo zásadné pridať. Dôkazov ako ho môže pokaziť existuje naopak nespočetne. Znova musíme uvažovať či v nás nádej vidieť film zmodernizovaný a v kine prebije hnev zo znesväcovania klasiky. Ďalšou vykopanou mŕtvolou je Carrie, v predošlej verzii vynikajúco obsadená a zrežírovaná. Šikana je nepochybne večná, takže príbeh by určite mal vedieť čo to ponúknuť aj dnešnému divákovi. Ako bude film fungovať ako celok a koľko prvkov sa v ňom podarí uchrániť sme boli určite všetci zvedaví.

18. 10. 2013
Vianočné ho ho ho horory
Že okolo nás nastal vianočný čas, sa prehliadnuť jednoducho nedá. Aby sa to človeku podarilo, musel by sa zatvoriť v pivnici bez okien, nezapínať televíziu ani rádio a nechodiť na internet. Vydržať tak by musel nejaké dva mesiace, na ktoré už sa nám už vianočný čas natiahol. Pri všetkej vtieravosti, komercionalizácii aj nadvláde gýča je však asi aj tak málokto, kto by si nechcel užiť biele Vianoce plné pokoja a po koncoročnom zhone, či už v práci, alebo v škole, si poriadne oddýchnuť. A dobrý oddych si určite väčšina z nás nedokáže predstaviť bez dobrého hororu, nech je aj v protiklade s atmosférou pokoja a mieru.
17. 12. 2010
Quo vadis, found footage?
Senzácia, ktorú vyvolal v roku 1999 film Záhada Blair Witch si svojou hrou na autentickosť od mnohých puristov vyslúžila nálepku lacnosti až podradnosti. Formát found footage nebol nový, využil ho už v roku 1980 Ruggero Deodato pri svojom otrasnom filme Cannibal Holocaust.
26. 4. 2012