najčítanejšie.
Vyčerpávajúci prehľad toho najzaujímavejšieho z modernej hororovej Európy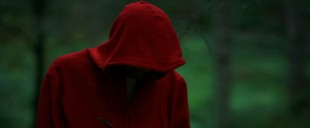 Tento článok je myslený ako menší prehľad toho najkvalitnejšieho (ale aj menej kvalitného) z európskych hororov. Sú to filmy, ktoré ste v kinách pre slovenskú distribučnú politiku určite nevideli. Článok je rozdelený do kapitol podľa krajín, pričom už z nadpisu je zrejmé, ktorý žáner je v danej krajine No 1. Dočítate sa tak nielen o jednotlivých filmoch, ale vlastne o všetkých hororových subžánroch, ktoré v súčasnosti (cca od roku 2000) v Európe "fičia".
14. 6. 2010
Halloweenska báseň o tehotnej tínedžerke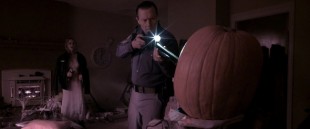 Keď na Halloween doktor oznámi sedemnásťročnému dievčaťu, že je tehotná, veľmi jej do smiechu nebude. Nepomôžu ani škriatkovské ušká, ktoré má doktor nasadené. Nepoteší ju ani, keď dievčatko v čakárni opätuje pochvalu pre jej kostým. Pretože Dora na sebe kostým nemá. Náladu jej nezdvihne ani matka. Súhlasí, že nie každá môže byť najlepšou žiačkou ročníka. Bola by ale rada, keby ho aspoň ukončila. Celkom vhodné podmienky oznámiť jej, že je tehotná, nie? Keby ešte tak čakala normálne dieťa. Lenže je Halloween, všade sa rozliezajú akísi Hellions.
12. 10. 2015
Nielen duchovia strašia v domoch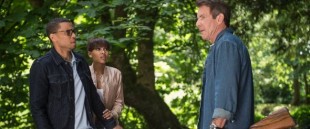 V čom má byť film mysteriózny nie je celkom jasné. Nemusíme sa s negatívnou postavou zhodovať vo všetkom, základu jeho rozpoloženia ako ho vidíme sa ale dá rozumieť. Dom postavil jeho dedko, bývali tam jeho predkovia a on sám po celý svoj dovtedajší život. Nech ho predáva z akéhokoľvek dôvodu, je celkom pochopiteľné, že sa mu to nerobí ľahko. Tým, aký je dom krásny. K miestu má silné citové puto, má nutkanie sa tam vracať a bolí ho každý zásah, ktorý do domu noví majitelia vykonajú. Tiež je pochopiteľné, že už pri tomto správaní začne pôsobiť ako Narušiteľ.
7. 4. 2020
Deväť žien v úlohách zabijakov
Nejakú tú "ženu od krvi" nájdeme v každom horore. Dalo by sa povedať, že patrí k "povinnej výbave". V drvivej väčšine však o niekoľko scén zomiera, aby doplnila zástup obetí hlavného zabijaka, prípadne mučiteľa, no spravidla vždy muža. Sú však aj filmy, v ktorých to funguje naopak - kde žena prenasleduje, prípadne mučí muža.
9. 8. 2011
Jim Jarmusch sa dal na horory?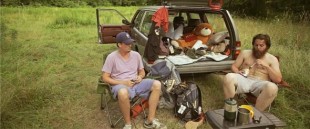 Prečo by sme sa na svet ovládnutý zombíkmi, kde ľudská spoločnosť prestala existovať, mali pozerať len z negatívnej stránky? Aj poslední dvaja živí ľudia, ktorí sa budú túlať vyprahnutou krajinou, budú stále ľudia. Nie je dôvod, aby sa ich príbeh nedal vyobraziť ľudsky, prihliadajúc aj na ich iné túžby, ako skrátka prežiť. Takto originálny je horor o dvoch postapokalyptických parťákoch, s názvom The Battery.
11. 12. 2013