najčítanejšie recenzie.
Bez klietky, s jaskyňou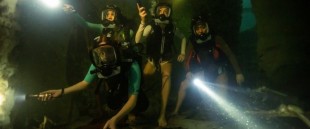 V čom vlastne ide o sequel k 47 metrom si môžeme len domýšľať. Iste, Čeľuste mali tiež viac pokračovaní, ktoré spájal akurát žralok v úlohe zabijaka. Tak ako nespočet ďalších filmov. Tu máme opäť tematiku potápania, pozorovania podmorského života. A tých istých tvorcov, ktorí skúšajú niečo podobné len trochu inak. Ak si spomenieme, nakoľko minimálny dej malo prvé pokračovanie, určite môžeme byť radi, že v tomto smere sa autori rozhodli príliš sa neopakovať. Názov 47 Meters Down: Uncaged neklame- do žiadnej klietky sa veru nevraciame.
28. 11. 2019
Úspešný pokus spoznáte podľa jasného výsledku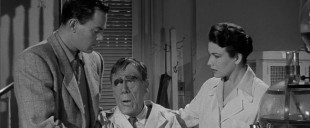 Sú nápady, ktoré znejú ako vtip, no kým ich nevyskúšate, istý si byť skrátka nemôžete. Ak aj dnes niekto nakrúti horor o zmutovanom obrovskom zvierati, pri najlepšom marketingu sa prepracuje možno do distribúcie v novinových stánkoch. Lenže predstavte si, že nikto by nič podobné nikdy neskúsil. Známy hollywoodsky producent by sa v neistote, či je ten kto za ním prišiel s podobným nápadom blázon alebo génius, rozhodol neriskovať, že mu ho vyfúknu. V 3D by uviedol stomiliónový projekt o obrovskej mačke, ktorá terorizuje nevinné mestečko. To už sa nestane sa. Túto cestu už našťastie preskúmali filmy ako Tarantula, a podali jasné svedectvo, čo na nej možno nájsť.
6. 10. 2014
Mohlo sa to skončiť aj horšie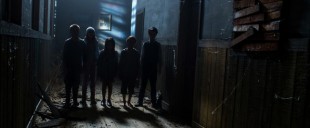 Prvý Sinister
sme sledovali z pohľadu obete. Pátrajúcej, no nevedomej, obete, s ktorou sa priam zahrávali. Stála proti nej neporaziteľná sila fungujúca neomylne a jej vstup do niekoho života mohol mať len jeden koniec. Pochopili sme jej logiku, ako svoje obete nachádza a čo sa im zhruba stane. Čo za silu to je a ako pracuje na dokonaní svojho diela nám ale nenaznačili. Pohľad z druhej strany, či skôr niekde zo stredu nám sprostredkuje až
Sinister 2
.
21. 9. 2015
Krásky a zvieratá, pretože na gore iné netreba
Krátky úvod nám predstaví jediné dve postavy diela, ktoré sa snaží nejako rozpracovať aj ako ľudí. Presnejšie len ich vzťah, aká je jedna neschopná, stratená a odkázaná, a ako tá druhá túži, aby sa konečne dala dokopy. Nebude pri nej vždy, čo sa následne aj potvrdí. Kayla sa ocitne celkom sama. Vylezie z drevenej debne niekde uprostred divočiny, a samozrejme jej nenapadne nič lepšie, ako začať kričať na Maddie. Kde trčí? Tá sa zatiaľ neobjaví. Miesto nej začnú okolo Kayly pobehovať akísi čudáci, nejakí Furies.
20. 11. 2019
Odetá v klišé, tvár zahalená gýčom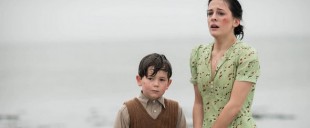 Žene v čiernom zobrali syna, preto ona teraz vykonáva svoju pomstu na cudzích deťoch. Núti ich páchať samovraždy. To sme sa aspoň dozvedeli v prvom diele. Hlavný hrdina so ženou bojoval, a vďaka modernej technike- autu, s pomocou ktorého vytiahol telo jej syna z močiara, chcel upokojiť jej hnev. Čo iné mohla chcieť, ako aby sa jeho pozostatkom dostalo skutočného pohrebu, a oni dvaja sa mohli v smrti spojiť? Nuž, ako sme videli na konci filmu, úplne spokojná asi nebola. Preto sa o pár rokov vracia znova, teraz ako Žena v čiernom 2: Anjel smrti.
11. 2. 2015