najčítanejšie recenzie.
Halloweenska báseň o tehotnej tínedžerke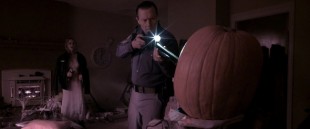 Keď na Halloween doktor oznámi sedemnásťročnému dievčaťu, že je tehotná, veľmi jej do smiechu nebude. Nepomôžu ani škriatkovské ušká, ktoré má doktor nasadené. Nepoteší ju ani, keď dievčatko v čakárni opätuje pochvalu pre jej kostým. Pretože Dora na sebe kostým nemá. Náladu jej nezdvihne ani matka. Súhlasí, že nie každá môže byť najlepšou žiačkou ročníka. Bola by ale rada, keby ho aspoň ukončila. Celkom vhodné podmienky oznámiť jej, že je tehotná, nie? Keby ešte tak čakala normálne dieťa. Lenže je Halloween, všade sa rozliezajú akísi Hellions.
12. 10. 2015
Nielen duchovia strašia v domoch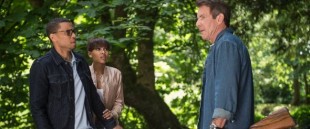 V čom má byť film mysteriózny nie je celkom jasné. Nemusíme sa s negatívnou postavou zhodovať vo všetkom, základu jeho rozpoloženia ako ho vidíme sa ale dá rozumieť. Dom postavil jeho dedko, bývali tam jeho predkovia a on sám po celý svoj dovtedajší život. Nech ho predáva z akéhokoľvek dôvodu, je celkom pochopiteľné, že sa mu to nerobí ľahko. Tým, aký je dom krásny. K miestu má silné citové puto, má nutkanie sa tam vracať a bolí ho každý zásah, ktorý do domu noví majitelia vykonajú. Tiež je pochopiteľné, že už pri tomto správaní začne pôsobiť ako Narušiteľ.
7. 4. 2020
Jim Jarmusch sa dal na horory?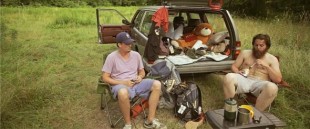 Prečo by sme sa na svet ovládnutý zombíkmi, kde ľudská spoločnosť prestala existovať, mali pozerať len z negatívnej stránky? Aj poslední dvaja živí ľudia, ktorí sa budú túlať vyprahnutou krajinou, budú stále ľudia. Nie je dôvod, aby sa ich príbeh nedal vyobraziť ľudsky, prihliadajúc aj na ich iné túžby, ako skrátka prežiť. Takto originálny je horor o dvoch postapokalyptických parťákoch, s názvom The Battery.
11. 12. 2013
Penis ako zbraň a aligátor miesto nôh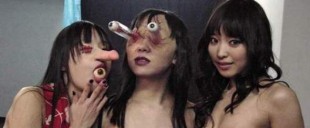 Napadlo vám niekedy, čo by sa stalo, keby polícia prešla do súkromných rúk? Režisér Yoshihiro Nishimura sa nad tým zamyslel za vás a vytvoril budúcnosť Tokia, v ktorej sa tokijská polícia volá Tokyo Police Corporation. Ako názov filmu
Tokyo Gore Police
napovedá, nebude to budúcnosť práve ružová, ale skôr krvavočervená.
13. 1. 2011
Zombíci a balkánsky nacionalizmus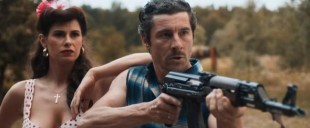 Keďže ide o film v chorvátsko- srbskej koprodukcii, tým pozadím samozrejme musí byť miestny nacionalizmus a národnostné konflikty. Ako vieme z nie tak dávnej histórie, nejde o vôbec až tak nevinnú tému, ktorá ako poznáme miestne povahy ľahko vzplanie ďaleko za hranicu humoru. Podobné témy brané napriek svojej absurdnej podstate príliš vážne sú presne vhodným námetom pre satiru, a s tou sa film snaží pracovať. Okrem nacionalizmu uvidíme aj niečo v zmysle ignorancie veľkých voči malým, a bezohľadnosť zisku. Cieľom satiry teda nie je príliš čo vytknúť, horšie už je to s jej realizáciou ako aj samotnou filmovou podstatou.
1. 4. 2020